Free personalized radio that
plays the music you love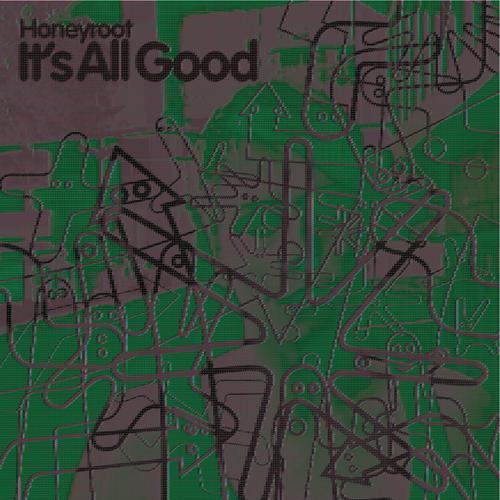 People who also like this
A collaboration between veteran producer/guitarist/DJ Keith Lowndes and long-time
Heaven 17
vocalist Glenn Gregory (who is also a producer/composer), the London-based Honeyroot was among the kinder, gentler acts to emerge on the British electronica scene in the early 2000s. Honeyroot is an appropriate name for Gregory and Lowndes' project because there is, in fact, a lot of honey in their sound. In contrast to the harsher, more forceful and abrasive styles of electronica -- techno, for example -- Honeyroot favors a very dreamy and ethereal approach to electronic club/dance music. While techno can be every bit as confrontational and in-your-face as death metal, gangsta rap, hardcore or free jazz, Honeyroot's downtempo, chillout and ambient recordings are not only smooth and melodic -- they're downright lush. Honeyroot's work is rhythmic and soulful, but always in a lushly atmospheric way. Their musical heritage ranges from
Soul II Soul
and
Sade
to
Julee Cruise
, and their sensuous material inspires comparisons to
Dimitri From Paris
, Russ Gabriel,
Billy Paul Williams
, Cosmic Village and P'taah (among others).
Although the Honeyroot project did not get underway until the 21st century, Gregory and Lowndes were part of the British music scene long before that. Gregory's involvement with synthesizer-friendly music goes back to 1980, when techno-popsters Martyn Ware and Ian Craig Marsh recruited him for the British Electric Foundation (an offshoot of
the Human League
, who are best remembered for their 1982 smash "Don't You Want Me"). In 1981, Ware and Marsh hired Gregory (a former photographer they met in Sheffield, England) as the lead vocalist for
Heaven 17
; when the British Electric Foundation ran out of steam around 1983,
Heaven 17
became Ware and Marsh's main focus -- which meant a lot of singing for Gregory.
Heaven 17
had several well-known hits in the U.K., including "Crushed by the Wheels of Industry," "Come Live With Me," "Temptation" and "Let Me Go." But by the late '80s, their popularity had decreased -- and in 1988, the group officially broke up. But after a six-year absence,
Heaven 17
got back together in 1996 -- at least on a part-time basis. Ware and Marsh were happy to rehire Gregory, who was still
Heaven 17
's lead singer in 2004. Lowndes, meanwhile, has a long history as a club DJ and is also known for playing guitar in a '90s lineup of the new wave/dance-pop outfit
ABC
(who were quite popular in the early- to mid- '80s and enjoyed their share of major hits in their heyday). Sound Echo Location, Lowndes and Gregory's first full-length album as Honeyroot, was released in the U.K. and Australia in 2003; after initially being sold in North America only as an import, Sound Echo Location was released in the United States by New World Music in 2004. Instead of featuring Gregory on all of Honeyroot's vocal material, Lowndes and Gregory have opted to employ different vocalists on different songs; those vocalists have included Billie Hogdrey, Angie Brown, Kerry Shaw and Lindsay Crisp. ~ Alex Henderson
full bio
Selected Discography
Similar Artists
Don't have a Pandora account? Sign up
Already have a Pandora account? Log In