Free personalized radio that
plays the music you love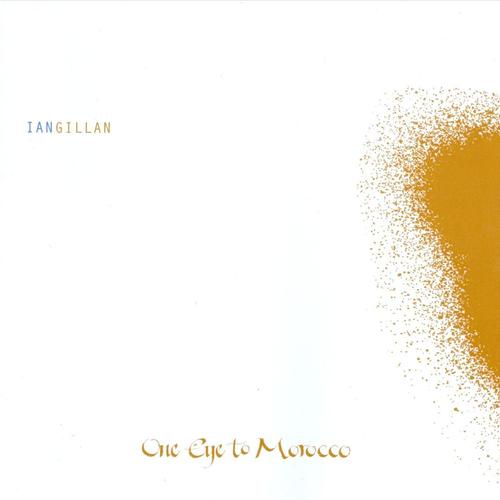 People who also like this
Ian Gillan was one of the foremost vocalists of the heavy metal style of rock that emerged in the 1970s, earning his greatest renown as a member of
Deep Purple
, though he also led bands named after himself. He began singing in bands while still in his teens, the most notable of which were the Javelins (1962-1964) and
Episode Six
(1965-1969). Another member of the latter band was bass player Roger Glover, and the two were invited to join
Deep Purple
in 1969, debuting with the band at the Speakeasy club in London on July 10. At this point, the group entered its most popular period, and Gillan was featured on a series of successful
Deep Purple
recordings -- Concerto for Group and Orchestra (1970), Deep Purple in Rock (1970), Fireball (1971; number one U.K.), Machine Head (1972; number one U.K.; Top Ten, multi-platinum U.S.), Made in Japan (1973; Top Ten, platinum U.S.), and Who Do We Think We Are (1973; Top Five U.K.; Top 20, gold U.S.). In the meantime, he was also featured on
Andrew Lloyd Webber
and
Tim Rice
's concept album Jesus Christ Superstar singing the title role; the gold-selling double LP topped the U.S. charts in 1971.
All of that recording, along with virtually uninterrupted worldwide touring, took its toll on Gillan, who was hospitalized for exhaustion in October 1971 and who first voiced an intention to leave the band in August 1972. He was at first persuaded to stay, but gave
Deep Purple
notice in October that he would depart after existing concert commitments had been fulfilled. That occurred on June 29, 1973, with the conclusion of a tour of Japan. As he left, "Smoke on the Water" from Machine Head was making its way up the U.S. charts, where it would peak in the Top Five and go gold, becoming
Deep Purple
's biggest career hit.
Gillan, who had bought a recording studio, signed a solo deal with Oyster Records. After a couple of abortive projects, he formed
the Ian Gillan Band
with guitarist
Ray Fenwick
, bassist John Gustafson, keyboardist Mike Moran, and drummer Mark Nauseef in 1975. Their debut album, Child in Time, entered the British charts in July 1976 and the U.S. charts a month later, but it was not a big seller. Switching to Island Records, they followed with Clear Air Turbulence (April 1977) and Scarabus (November 1977), neither of which reached the charts. By the summer of 1978, after various personnel changes, the group had simplified its name to Gillan, and it consisted of guitarist Steve Byrd, keyboardist Colin Towns, bassist John McCoy, and drummer Pete Barnacle. In 1979, Bernie Tormé replaced Byrd and Mick Underwood replaced Barnacle. This lineup recorded Mr. Universe, released on Acrobat Records, which became a British chart success, peaking just outside the Top Ten in 1979.
Gillan signed to Virgin Records and scored a British singles chart entry with "Sleeping on the Job" in June 1980, followed by Glory Road, which peaked in the Top Five and charted briefly in the U.S. (Ian Gillan's albums got little or no distribution in America; in 1990, Metal Blade reissued his catalog.) Thus established, Gillan scored a series of Top 40 singles and Top 20 albums in the U.K. over the next two years: "Trouble" (October 1980); "Mutually Assured Destruction" (February 1981); a revival of Gary "U.S." Bonds' "New Orleans" (March 1981); Future Shock (April 1981), which just missed topping the charts; "No Laughing in Heaven" (June 1981); "Nightmare" (November 1981); Double Trouble (November 1981), a two-LP live set; "Restless" (January 1982); and Magic (October 1982).
At the end of 1982, Ian Gillan disbanded Gillan, announcing that he had to rest his vocal cords on doctor's orders. In May 1983, he surprised fans by joining
Black Sabbath
for the recording of their album Born Again and toured with the band from August to March 1984. Then, on March 10, 1984, the 1969-1973 lineup of
Deep Purple
, including Gillan, signed to Polydor Records, reuniting the band. They cut the million-selling Perfect Strangers and The House of Blue Light (1987), and Gillan made a solo album, What I Did on My Vacation (1986). The
Deep Purple
live album Nobody's Perfect (1988) followed, and then Gillan made a duo album with Glover, Accidentally on Purpose (1988). In 1989, Gillan again quit
Deep Purple
. That December, he participated in an all-star remake of "Smoke on the Water" issued as a charity single credited to Rock Aid Armenia; it made the British Top 40.
Gillan's next solo album, Naked Thunder, was briefly in the British charts in July 1990. He followed with Toolbox in October 1991, embarking on an extensive tour to promote it. In December 1992, he again returned to
Deep Purple
, convening with the old lineup in a German recording studio to make The Battle Rages On, released in July 1993 and followed by a world tour that ran until early December. He left yet again but had returned by the time of the 1996 album Purpendicular. In 1998, he released a new solo album, Dreamcatcher, while remaining with
Deep Purple
, which issued Abandon that June. Cherkazoo & Other Stories was released a year later and as of late 2000, he was still touring with
Deep Purple
. Another solo piece entitled No Fire Without Smoke was issued in fall 2000. Sole Agency & Representations followed in early 2001. A slew of live recordings, rarities compilations, and greatest-hit anthologies would flood the market shortly after 2001, but in between this time, Gillan released 2003's Poor Boy Hero and the double CD Second Sight in 2005. The ambitious Gillan's Inn, a star-studded collaboration, followed in 2006. ~ William Ruhlmann
full bio
Selected Discography
Similar Artists
Don't have a Pandora account? Sign up
Already have a Pandora account? Log In