Free personalized radio that
plays the music you love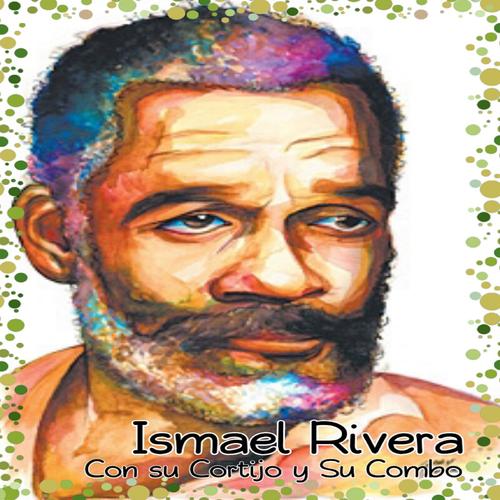 People who also like this
Ismael Rivera (El Sonero Mayor "Maelo") was born in Santurce, Puerto Rico, on October 5, 1931. It all started on the very same street Rivera was born and raised on: Calle Calma. There he was instilled with the sounds and rhythms of Puerto Rico: the bomba and plena. At a young age, Rivera was exposed to the influences that would set him on his musical destiny. First, his mother, Margarita, bore in him a love for singing. And next, his boyhood friend
Rafael Cortijo
provided Rivera with the impulse and drive as well as a more structured musical forum for him to unleash his unique vocal style. Their relationship would take the sound of Calle Calma, and then all of Puerto Rico, and around the world and immortalized their names and music in the evolution of Latin music and salsa.
In 1954, Ismael Rivera and
Cortijo
recorded their first hit, "El Bombon de Elena." From the mid- to late '50s,
Cortijo y su Combo
, with Rivera as the singer, took the Caribbean by storm. At the turn of the decade, they traveled to New York for the first time and it didn't take long for
Cortijo
and Rivera to solidify their position in the growing Latin music scene of Manhattan. Their popularity was largely due to their rhythmic sound and the band's ability to simultaneously play great music and entertain through rapidly choreographed dance routines. However, the one element that separated
Cortijo y su Combo
from all the other Latin song-and-dance bands was the voice of Rivera. A key ingredient to the bomba and plena sound of Puerto Rico is vocals and Maelo's voice is the single most defining aspect of his music. With a booming, precisely rhythmic, yet equally spontaneous voice, Ismael Rivera was a master of the Cuban son.
He earned the title "El Sonero Mayor" from none other than Beny Moré, the legendary Cuban singer. The title not only emphasized Maelo's great talent, but showed how Latin music at the time was beginning to mix and blend together all the distinctive musical traditions of America into one sound: salsa. Ismael Rivera embodied a mix of the traditional folk Puerto Rican bomba and plena with the Cuban son vocal singing style. After his successful trip to the U.S., though,
Cortijo
lost his "voice" when Rivera began a five-year prison sentence in 1962 on drug charges. Maelo later sang about his experience on a track, titled "Las Tumbas (The Tombs)," named after the Kentucky prison that had several floors below ground.
After serving four years, Rivera was eager to get back to singing with
Cortijo
, but clubs would not book dates for the Latin musician whose past they could not forgive.
Cortijo
and Rivera found themselves in a changed Latin music scene that would force them to go separate ways. "El Sonero Mayor," however, would go on to record some of his best work with his own band, the Cachimbos, showcasing his unequaled talent better than ever. In the 1970s, Rivera was looked upon as a legend from another era, and he helped a number of young musicians get their start in the New York salsa scene, including
Ismael Miranda
and
Ruben Blades
. ~ Roberto Ledesma
full bio
Selected Discography
Similar Artists
Don't have a Pandora account? Sign up
Already have a Pandora account? Log In