We created Pandora to put the Music Genome Project directly in your hands
It's a new kind of radio –
stations that play only music you like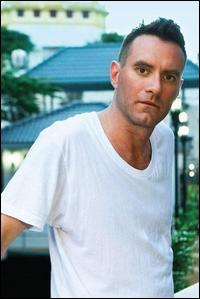 People who also like this
Experimental hip-hop outfit
U.N.K.L.E
. were one of the original artists releasing material through noted U.K. label Mo'Wax, which helped launch the instrumental mid-'90s downtempo breakbeat revival eventually termed trip-hop. Though hardly the label's highest-profile group,
U.N.K.L.E
. numbers among its members label-head James Lavelle, who formed Mo'Wax while still in his teens as an antidote to the increasingly stale acid jazz/Northern soul scene. Stripping the music down to its barest of essentials -- bass, percussion, minimal samples, and heavy effects -- the Mo'Wax sound (best exemplified by the second Mo'Wax label comp, Headz, as well as its sequel, the two-part Headz 2) quickly gained respectability and a large audience. Although not as prolific as other Mo'Wax artists such as DJs
Shadow
and
Krush
, Lavelle's group nonetheless played a crucial role in cementing Mo'Wax's early sound though their Time Has Come double EP, the latter of which featured remixes of the title track by
Plaid
,
Portishead
, and
U2
producer
Howie B
.
The group comprises the trio of Lavelle, Tim Goldsworthy -- a mate of Lavelle's since childhood -- and producer Kudo, of seminal Japanese label Major Force (and a member of the on-again, off-again psychedelic beat crew Skylab). Previous to his entree into production, Lavelle along with Goldsworthy was deep into New York hip-hop and electro, the emerging late-'80s Sheffield bleep scene, the English acid jazz scene (which he covered as a columnist for Straight No Chaser magazine), and of course, the acid house and techno explosions that were redefining the English counterculture at the time. The pair hooked up with third-member Kudo through the growing rep of the latter's Love T.K.O. project. whose outbound interpretations of breakbeat and acid jazz drew Lavelle's ear. While Goldsworthy and Kudo remain more heavily involved in nuts 'n' bolts production (especially given the success of Mo'Wax, with Lavelle penning an expansive partial ownership deal with A&M Records in 1996), Lavelle is heavily involved in the conceptual and organizational end, crafting beats and laying out vague sketches his partners then expand into full-blown tracks. Despite the scarcity of released material,
U.N.K.L.E
. have grown to wider acclaim recently through remix projects for the
Jon Spencer Blues Explosion
and
Tortoise
. An album is due sometime in 1998. Three years later, Lavelle issued his debut album Fabriclive.01, a more or less a retrospective of his popular set lists from his residency at the famous London club, Fabric. He marked his debut for Global Underground in 2002 with the stylish Global Underground: Barcelona release. His second installment in the series, Global Underground: Romania followed two years later. ~ Sean Cooper
full bio
Selected Discography
Similar Artists