Free personalized radio that
plays the music you love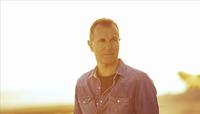 People who also like this
Following the demise of the seminal
Australian Crawl
, lead singer James Reyne continued to chart the musical path he initiated in the last stages of his former band's career. It was through leaving his homeland that the Melbourne native found the inspirations for his debut disc. After two years of touring the world, Reyne began his solo work in London, sculpting out a sound indebted to
the Crawl
but with a depth, scope, and edge uniquely his own. The resultant cinematic James Reyne, released in Australia in 1987, was a powerhouse of an album, a claim-staking arrival cry of a new voice in popular music -- one that would touch down in rock, country, folk, outback, poetic, and rootsy territory, while still managing to transcend them all. The album produced three Australian Top Ten hits and afforded Reyne a fanatical following culminating in a dynamic tour with
Tina Turner
. Ironically, it was only after this jaunt with
Turner
that Reyne's album was released (to minimal response) in America nearly two years after its initial appearance.
Working with frequent collaborator Simon Hussey, Reyne's sophomore effort echoed the success of its predecessor in Australia, yet slipped through the cracks nearly everywhere else. Hard Reyne produced several more chart-topping singles and spawned another sellout Aussie tour, but was never released overseas. As a result, Reyne chose to extend his collaborations for his third album to include Jim Vallance (Bryan Adams' longtime producer) and Louisiana maestro
Tony Joe White
. The resultant Electric Digger Dandy (released in America as Any Day Above Ground) was a wildly original variation on Reyne's first two albums. While still maintaining the urgent and edgy rock feel of James Reyne, the lyrics became significantly darker and even more cryptic ("Dust on the bible/The man who waits behind your door/You can't feel/You can't score/Breathing on his face to make him real" from "Take a Giant Step"). A startlingly oddball collection, Electric Digger Dandy was capped by Reyne's re-do of the
Australian Crawl
classic "Reckless," as if reminding his fans that these wildly eclectic works came from the same source as those old
Crawl
beach ditties (having much the same effect as Brian Wilson's 1988 solo album).
After another tour that established Reyne as one of the most important and groundbreaking Australian artists past or present, the bush poet laureate further shattered convention by collaborating with offbeat country artist
James Blundell
on a wacky re-do of the Dingoes' "Way Out West" for Blundell's This Road album. The charity single for the National Farmer's Federation lodged at the top of the charts for a considerable time, and providing significant relief for a period of major droughts.
After a two-year hiatus and a major-label change, Reyne returned to the solid song craftsmanship of his solo debut for The Whiff of Bedlam, in many ways his strongest album to date. Produced by radio-friendly Stuart Levine, this epic collection boasts some of Reyne's finest writing, his edginess worked into the fabric of the songs rather than racing around them. Bookended by hit singles "Red Light Avenue" and "Day in the Sun," Whiff also contains a beautifully tragic rendition of Steely Dan's "Only a Fool Would Say That." But the highlight of this song cycle is the haunting single, "It's Only Natural," which laces an unforgettably hook-laden melody around bizarro lyrics like "Anglo-Reptilian/Wrist-watch radio titters/She waltzes her way through the aerodrome/Powdering conversation with pigeon-Indo/She catches her plane to petty, sun-white, two-tone heaven", and actually pulls it off! The Whiff of Bedlam is an astonishing album, the culmination of Reyne's oddball journey from quirky popsmith to eclectic experimentalist to mature balladeer, while opening the door to an even more interesting and unpredictable future. As Reyne himself sums up his aesthetic (in Whiff's "No Secrets"): "I've seen all these faces/Between the mountains and the beach/Looking out for happiness/Out of reach/Cars and women/Running rich and fast/Driving down the freeway/This fun it won't last...Gonna cross that bridge." And we can only wait till he shows us what he finds on the other side. ~ Tomas Mureika
full bio
Selected Discography
Similar Artists
Don't have a Pandora account? Sign up
Already have a Pandora account? Log In