Free personalized radio that
plays the music you love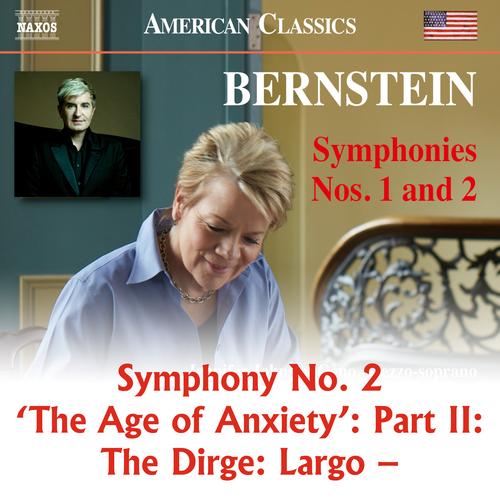 People who also like this
Thibaudet was born in Lyon to a French father and a German mother. His mother provided Thibaudet with his first piano lessons at age five, and later his father taught him to play the violin. Thibaudet's skill at the keyboard developed rapidly, and he gave his first recital at age seven, following with his first concerto appearance at age nine. At 12, Thibaudet was awarded a gold medal upon graduating from the Conservatory of Music in Lyon, and he continued his studies at the Paris Conservatoire with Madame Lucette Descaves, who had known Ravel personally and was on intimate terms with both Ravel's scores and those of Debussy. Thibaudet completed his studies with
Aldo Ciccolini
, whom Thibaudet himself credits for helping to shape his own style and technique.
Thibaudet won the Prix du Conservatoire at age 15, and then took the competition circuit by storm, winning prizes at the Viotti, Casadesus, and Busoni competitions. When Thibaudet took first prize at the 1980 International Piano Competition in Japan, he made his first recordings for Denon. Upon winning the 1981 Young Concert Artists International Auditions in New York, Thibaudet's career as a touring artist began in earnest. Thibaudet signed a recording contract with Decca/London and has since recorded more than 20 CDs for them. These include the complete piano works of Ravel (a Deutsche Schallplattenpreis winner and Grammy nominee) and Debussy; the Grieg, Ravel, Liszt, and Rachmaninov concerti, concertinos of Honegger and Françaix, and d'Indy's Symphony on a French Mountain Air. He has also recorded transcriptions of Liszt, the Addinsell Warsaw Concerto, and works of
Gershwin
, Brahms, Schumann, Messiaen, and Chopin. Thibaudet has played concerts at symphony halls and music festivals throughout the world, and he has worked in tandem with artists such as the violinist
Joshua Bell
, cellist Truls Mork, and singers
Matthias Goerne
,
Dmitri Hvorostovsky
,
Cecilia Bartoli
, and Renée Fleming.
Thibaudet has also turned his attention to popular music, notably in his acclaimed Conversations with Bill Evans and Reflections on Duke. In classical repertoire, Thibaudet is both technically solid and on intimate terms with the music he plays, yet sometimes takes adventurous turns in interpretation. A good example of this is found in his recording of Liszt's transcription of the Wagner Tristan and Isolde "Liebestod." At one point, Liszt transcribes Wagner's inner voices in a syncopated, funky manner, and rather than attempting to flatten these out through use of rubato, Thibaudet plays them funky, in tempo, as written.
In 1997 Thibaudet made his Metropolitan Opera debut in the minor role of Boleslao in Giordano's Fedora; not that he plans to abandon his keyboard in favor of a singing career, but just for the experience it provided. As he once asked in an interview, "How can you play the piano without understanding opera, or art, sculpture, or literature for that matter?" In June 2000, Thibaudet's recording of Debussy's Images and Etudes was picked as an "Editor's Choice" in Gramophone.
full bio
Selected Discography
x

Track List:
Bernstein: Symphony No. 2 "The Age of Anxiety", Pt. 2: The Dirge
x

Track List:
Wakefield (Original Motion Picture Soundtrack)
x
Track List:
Saint-Saens: Piano Concertos Nos.2 & 5 Etc (Bonus Track)
x
Track List:
Mendelssohn: - Piano Concerto No. 1 & 2 · Variations sérieuses, op. 54 · Rondo capriccioso, op. 14
Title:
Piano Concerto No. 1 In G Minor, Op. 25
Title:
Variations Sérieuses, For Piano In D Minor, Op. 54
Title:
Rondo Capriccioso, For Piano In E Major, Op. 14
Title:
Piano Concerto No. 2 In D Minor, Op. 40
Similar Artists
Don't have a Pandora account? Sign up
Already have a Pandora account? Log In