Free personalized radio that
plays the music you love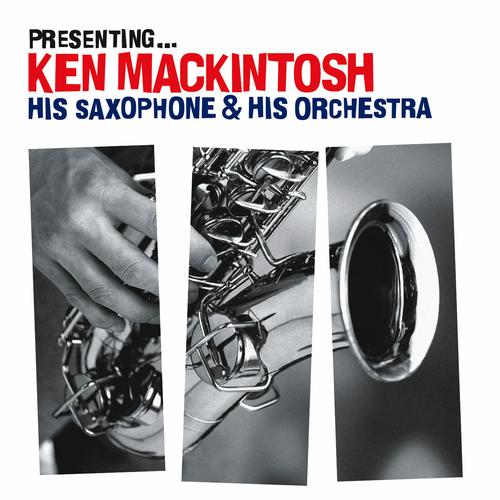 People who also like this
Saxophonist Ken Mackintosh led one of the most popular and long-running British big bands of the postwar era, scoring a massive hit with 1953's swing classic "The Creep." Born in Yorkshire on August 4, 1919, Mackintosh was the son of an amateur musician, and as an adolescent often accompanied his father to local jazz gigs. The alto saxophone proved most alluring, and with income earned as a scorekeeper for a local cricket club he was able to purchase his first sax at age 14. Within a few years Mackintosh was gigging professionally in the Leeds and Bradford areas, but World War II interrupted his fledgling career. In 1939 he joined the British Expeditionary Force, which sent him to France after the relief of Dunkirk. When an attack by the Nazi forces left much of Mackintosh's regiment dead, the survivors scattered. He threw his weapon and gear in a ditch, and clutching his alto walked the ten miles to Cherbourg, where he found refuge on a British relief ship and eventually made his way back home. Mackintosh served out the remainder of his military career as a machinist. He also played in military bands, and when his tour of duty ended he relocated to London, joining trumpeter Johnny Claes & His Clae Pigeons.
Finding London little to his liking, Mackintosh returned to Yorkshire in 1944 and joined drummer George Elrick's big band. Twelve months later he signed on with Oscar Rabin for what proved to be a three-year collaboration, and during that time he also conscripted Rabin's other saxophonists for a radio program titled Reeds and Rhythm that proved quite popular with listeners. After exiting Rabin's orchestra in early 1948, Mackintosh joined Frank Weir's All-Star Band, serving alongside the likes of pianists
George Shearing
and Ralph Sharon. Approached by owner Alec Taylor to lead the band at his new Astoria Ballroom in Nottingham, Mackintosh at first refused the offer -- when bassist Jack Seymour and drummer Bobby Kevin both said they would join him if he accepted, he finally agreed, adding to the lineup pianist/arranger Alan Roper, trumpeters Bobby Pratt and Alan Morehouse, and baritone saxophonist Jimmy Staples. Mackintosh's orchestra premiered at the Astoria Ballroom on Easter Weekend of 1948. When Taylor purchased London's Wimbledon Palais two years later, the band followed, attracting packed houses on the strength of their elegant arrangements and regular appearances on the enormously popular BBC Light Programme. Mackintosh signed to the HMV label in 1951, scoring with his debut single, "Kiss Me Again." "The Creep," credited to his composing pseudonym Andy Burton, proved such a smash that virtually every rival bandleader cut his own version, among them
Ted Heath
and
Stan Kenton
.
After three years at the Wimbledon Palais, Mackintosh declared the band mired in a creative rut and exited the ballroom's comforts in favor of touring. The orchestra remained on the road for close to a decade, playing venues throughout the U.K. in addition to regular appearances on cruise ships. Mackintosh also hosted his own television showcase, Flying Standards, and in 1955 the band appeared in the
Diana Dors
feature vehicle An Alligator Named Daisy. They also continued their chart success with recordings including "Raunchy" and "No Hiding Place." But the relentless grind of life on the road took its toll, and in 1963 Mackintosh accepted a seven-year contract to headline Leicester Square's newly refurbished Empire Ballroom, gradually adding elements of R&B and rock to his sound. When the deal expired in 1970, the band signed a new seven-year deal with the Hammersmith Palais, followed by a two-year stint at Tottenham's Royal. But with the big band era now long over, Mackintosh finally dissolved his orchestra as the 1970s ended, later serving as bandleader behind singers Tom Jones,
Shirley Bassey
, and
Matt Monro
. He also led a Streatham-based rehearsal band throughout the 1990s, and for three successive years conducted the International Championships at the Royal Albert Hall. Awarded the British Academy of Composers and Songwriters' "Gold Badge" award for outstanding service to his nation's music in 2001, Mackintosh remained active in music until just months before his death on November 22, 2005. ~ Jason Ankeny
full bio
Similar Artists
Don't have a Pandora account? Sign up
Already have a Pandora account? Log In