Free personalized radio that
plays the music you love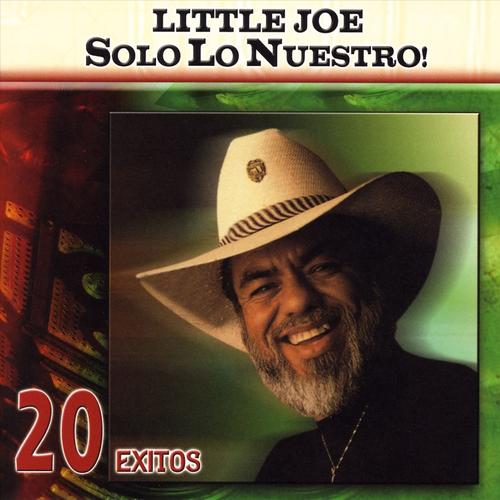 People who also like this
In the tradition of orquesta Tejana, Little Joe Hernandez is hardly a diminutive figure. He was highly influenced by the earlier performer
Beto Villa
, and together the two men are the most recognized figures in this genre, a sibling to the Mexican-American style known as conjunto. The two forms of music are literally singing history books. For many years the orquesta Tejano style was like the high class version of conjunto, the choice of upwardly mobile Tejanos who considered conjunto low-rent. Indeed, listeners such as this might actually scowl if a conjunto side was played, hearing a connection with what they feel they have left behind, the so-called backward and low-class Mexican way of life. Orquesta Tejana, on the other hand, was supposed to reflect upper-class status as well as biculturalism, the Mexican immigrants' increasing Americanization as well as their romantic attachment to their native roots. The "grande senor"
Beto Villa
is most often considered the inventor the style, bringing in the countrified, folksy ranchero style -- the word "ranchero" means "country."
Villa
could play both ranchero and what was called "jaitón," or "high class." It took another 20 years before Hernandez and his group, Little Joe y la Familia, took
Villa
's innovations and continued the expansion of ideas. The result has been called a true hybrid of ranchero and jaitón, bringing in everything from conjunto polkas to country & western, blues, and jazz. In the 1970s, Hernandez was definitely the big man in what was becoming known as la Onda Chicana or "the Chicano wave." One of his masterpieces is the ranchera entitled "Las Nubes" or "The Clouds," a synthesis of jazz and ranchero. It is rare for such an innovative piece of music to attain such popularity, but this theme did this among Chicano listeners throughout the Southwest.
Perhaps part of this accepting relationship with his audience is due to this artist's involvement with grass roots politics as well as music. In direct contrast to the social origins of his music, Hernandez is a man of the people, not some wealthy star living in a castle. He has thrown his weight behind major Chicano political issues as well as becoming involved in new movements within the recording industry as well. Sometimes known as "the king of the brown sound," Hernandez teamed up with other Chicano celebrities and business people to start the Chicano Alliance Network or CAN. This is an attempt to help link Chicano individuals and Chicano businesses which could assist each other. He was extremely vocal in support of the American Federation of Musician's "STAR" campaign, an acronym for Support Advancement in Tejano Recording. Originating in the late '90s, this was the first industry-wide organizing effort to set inequities right in the recording industry. Major labels are all parties to the AFM's labor agreements, but as a result of corporate structuring, musicians recording for separate but affiliated Chicano music labels -- such as EMI Latin, Sony Discos, and WEA Latina -- don't receive the same scale wages or other benefits of these contracts. Hernandez spent his childhood as a migrant field labor and is a longtime supporter of Cesar Chavez and United Farm Workers. The artist found STAR a similar cause that hit him and his musician collaborators right in the pocket. After over four decades in the music business, Hernandez has cut some 50 albums and has been involved in arranging session fees for many musicians, especially when running his own label, Buena Suerte. Payments might not have been up to scale, but the bandleader has more than cashed in as far as prizes being handed out. He has received a Grammy, the state of Texas Governor's Award for artistic excellence and has been won multiple honors from the Tejano Music Awards. He is featured in the documentary film Tex-Mex: Music of the Texas-Mexican Borderlands, but also has done a few acting jobs, including director Cesar Alejandro's gritty Down in the Barrio. In the late '90s, he began performing with the all-star band
the Texas Tornados
. ~ Eugene Chadbourne
full bio
Selected Discography
Similar Artists
Don't have a Pandora account? Sign up
Already have a Pandora account? Log In