Free personalized radio that
plays the music you love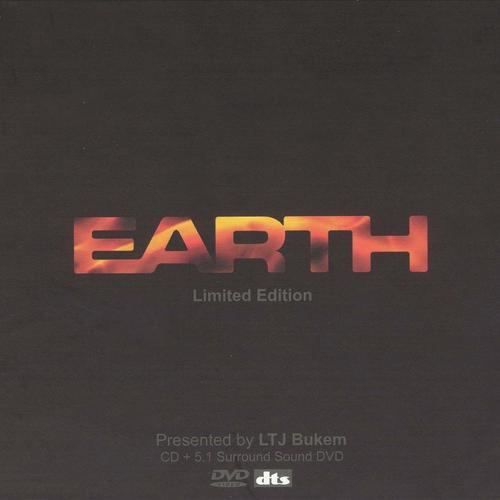 People who also like this
Arguably the prime innovator in the development of jungle from its early status as an offshoot of hardcore techno into the respected, stylistic genre it became by the end of the 1990s, LTJ Bukem gained fame as an auteur in all fields of the drum'n'bass movement: as a top-flight breakbeat DJ, owner and label head of the Good Looking/Looking Good stable of labels and, of course, for his recordings -- inspired by the lush strings and natural ambience of '70s jazz fusion masters like
Lonnie Liston Smith
and
Chick Corea
as well as elegiac Chicago house and moody Detroit techno. Allied with the early-'90s rave and hardcore scene, Bukem began working on production near the end of the 1980s; though his light, airy sound made little sense to his contemporaries, Bukem's style was emulated much more as the jungle scene gained momentum during the mid-'90s. While such producers as
Roni Size
and
Goldie
gained the limelight for their solo work, Bukem purposely downplayed his own artistic career in favor of mix albums and label-spanning retrospectives that highlighted dozens of artists from his labels.
Born in London in 1967, Danny Williamson was adopted and raised in Watford by strict Baptist parents, earning his nickname from the TV series Hawaii Five-O ("book 'em, Danno"). He took trumpet lessons as a child; played piano and drums in various school bands; and began listening to a wide range of music, including jazz, soul, and fusion plus hip-hop and electro. After being expelled from school at the age of 16, Bukem made the natural move to DJ status later in the '80s; inspired by rare groove DJs like Tim Westwood and
Gilles Peterson
, Bukem and several friends set up the Sunshine sound system and played out the latest hip-hop and electro tracks at DJ battles around his Luton base.
When the acid house explosion hit Britain near the turn of the decade, Bukem gradually stopped going to sound system battles and began attending the ever-growing raves dotting England's countryside. He began mixing at them as well, and produced his first track, "Logical Progression," in 1990. Bukem soon grew frustrated with a lack of control over his own recordings, however, and in 1991 decided to form his own label, Good Looking Records. Bukem's production style was a continuing anachronism on the rave/breakbeat scene; early Good Looking tracks like "Demons Theme," "Atlantis," and "Music" provided a soulful, melodic alternative to the prevailing hardcore tracks then in vogue.
By 1994, LTJ Bukem had formed his second label (Looking Good Records) and begun the formation of an artist collective --
Peshay
,
Aquarius
(aka
Photek
),
PFM
, ILS & Solo,
Blame
,
Nookie
, Seba & Lo-Tec, Tayla,
Funky Technicians
-- similarly inclined toward melodicism and epic expanses of sound. In October of that same year, he began the club night Speed at the Mars Bar in order to spread the Good Looking/Looking Good approach to sound. With Bukem and jungle pioneer Fabio spinning breakbeat records while
MC Conrad
added verbal gymnastics over the top, it soon became one of the most popular clubs in London. Appropriately, Bukem's first full-length was a mix album, Mixmag Live!, Vol. 3, which confirmed his status as one of the top breakbeat DJs in the drum'n'bass scene.
The jungle phenomenon had begun to crest as a commercial force in 1994, and the appearance of
Goldie
's Timeless one year later signaled the dawn of widespread critical respect for drum'n'bass. Though Bukem signed a major deal as well (through London), he debuted in true label-head fashion, releasing the Good Looking/Looking Good compilation Logical Progression instead of a proper solo LP. Bukem did contribute several productions (and mixed tracks for the second disc of the set), but the album definitely portrayed an artist committed to the jungle community more than his own career.
After a subsequent DJ tour of America (his first), Bukem showcased a new direction in late 1996 with Earth, Vol. 1. Another compilation (this time spanning his catchall subsidiary Earth Records), it concentrated on midtempo tracks inspired by hip-hop, soul-jazz, and funk -- again featuring very few tracks actually by Bukem. The sequel to Logical Progression continued the same share-the-wealth strategy -- it was helmed and mixed by Good Looking right-hand man
Blame
. Besides inaugurating yet another mix album series (Progression Sessions) in 1998, Bukem released several additional volumes in both the Logical Progression and Earth series. Journey Inwards, his first full-fledged solo album, followed in the spring of 2000. Producer 01 was issued a year later. Good Looking's release schedule hasn't waned in the years since, with Bukem remaining as active as ever. ~ John Bush
full bio
Selected Discography
Similar Artists
Don't have a Pandora account? Sign up
Already have a Pandora account? Log In