Free personalized radio that
plays the music you love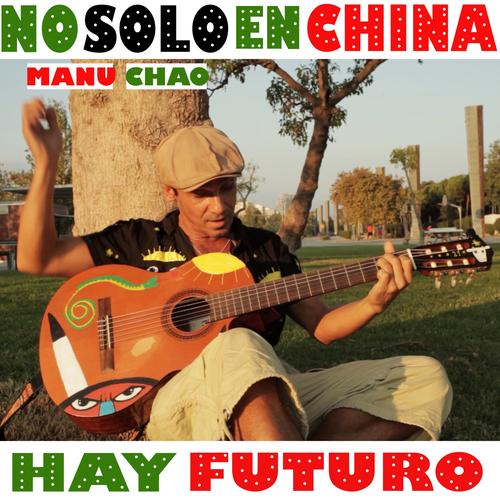 People who also like this
Manu Chao helped begin the Latin alternative movement way back in the '80s -- although it had no name then -- and in his later work he cut a cross-cultural swath across styles and geographic boundaries. Chao was born on June 26, 1961, in Paris to Spanish parents -- his father, Ramon Chao, a respected writer, comes from Galicia, his mother Bilbao. Growing up bilingual, he was also influenced by the punk scene across the English Channel that happened while he was still in his teens. As a teen he played in bands, including a rockabilly outfit called Les Hot Pants, which won local critical praise but never went anywhere before breaking up. After that, Chao and his cousin began
Mano Negra
, named for an anarchist organization that operated in Spain. They recorded their first single, "Mala Vida," for a small label, but its French success led them to a contract with Virgin -- something many early fans decried as selling out.
Multilingual and decidedly multicultural, but with an edge heavily influenced by the punk rock of the Clash,
Mano Negra
seemed comfortably at home anywhere, be it North Africa or North America, in their music. Operating as a collective, without a manager, wasn't the best way to guarantee international success, and their attempts to break the U.S. at the start of the '90s didn't work -- America simply wasn't ready for their musical ratatouille. However, Europe loved them, as did South America. In 1992 they began a seemingly odd tour of Latin America, traveling by boat with actors and a circus, playing in port cities on both the Atlantic and Pacific sides, aided and abetted by various political guerilla groups, which sometimes didn't sit well with governments. In 1995, Chao moved the band to Spain, where he also formed another outfit, Radio Bemba Sound System, employing both musicians from
Mano Negra
and outside, which, according to rumors, caused rifts within the ranks, leading to the split of
Mano Negra
.
Chao then returned to South and Central America, spending the next few years drifting around with his guitar and a four-track, recording here and there. The resultant collection of songs was released in 1998 (1999 in the U.S.) under the title Clandestino and included a reworking of the
Mano Negra
track "King of Bongo," which was picked up for use on the soundtrack to
Madonna
's The Next Big Thing. The album itself took off very slowly, but after a year was going stronger than ever, a sleeper that found its niche in the burgeoning Latin alternative scene (even though its lyrics freely mixed English and French along with the Spanish). In 2000 Chao played a rare pair of shows in Los Angeles, and in June 2001 released Proxima Estacion: Esperanza, which showed that his musical self had been spending the last couple of years soaking up the sounds of the Caribbean. This was further explored on Radio Bemba Sound System, a live recording done in 2002 that was taken from the tour following Proxima Estacion: Esperanza. In 2004 Chao released his first French-only album, Sibérie M'était Contéee, about Paris, and in 2007 Radiolina, the artist's first studio album in six years, came out. It was followed in 2009 by the release of another live album, Baionarena, and by further heavy worldwide touring, including a number of high-profile festival appearances. ~ Chris Nickson
full bio
Selected Discography
Similar Artists
Don't have a Pandora account? Sign up
Already have a Pandora account? Log In