We created Pandora to put the Music Genome Project directly in your hands
It's a new kind of radio –
stations that play only music you like
People who also like this
One of the original innovators in Chicago house, Marshall Jefferson had a hand in several of the music's most influential early tracks. As a solo act, he recorded 1986's "Move Your Body" -- subtitled and unanimously acclaimed "The House Music Anthem." Jefferson also helped record
Phuture
's "Acid Tracks," the first and best acid-house single. Later, amidst a wave of acid-inspired records, he grew tired of the sound and moved into a more spiritual form of music later termed deep house; along with
Larry Heard
, he became one of its best producers. Jefferson was born in Chicago in 1959, the son of a police officer and a school teacher. Heavily into hard rock like
Black Sabbath
and
Deep Purple
during the '70s, he attended university to study accounting, but left after three years to take a job in the post office. By 1983, friends began taking him to Chicago's Music Box club; after being exposed to Ron Hardy's influential mixing style, Jefferson soon realized that house music had a real feeling to it, unlike the commercial disco sound he was accustomed to hearing on the radio. House artists like
Jesse Saunders
and
Jamie Principle
had begun releasing records by that time, and Jefferson felt the need to begin recording as well. He bought a synthesizer/sequencer combo and passed several of his newly recorded tapes on to Ron Hardy. The legendary DJ liked what he heard and began dropping the tracks into his set. During the two-year period from 1985 to 1986, Marshall Jefferson released half-a-dozen of the biggest club hits in Chicago. His first release, "Go Wild Rhythm Trax," appeared on Virgo Records in 1985. Later that year he produced his friend Sleazy D's "I've Lost Control," and the track became a big club hit. "Move Your Body," another recording first introduced by Hardy, was given a full release on Trax Records in 1986; the single immediately dropped a bomb on Chicago crowds, who soon began acknowledging the track as house music's defining moment. Less than one year after "Move Your Body" however, Chicago was forced to react to another important milestone, the onset of acid-house. The trio known as
Phuture
(
DJ Pierre
, Spanky, and Herb J) had recently recorded some material using the acid squelch of Roland's TB-303 synthesizer, and with Marshall Jefferson's help, they entered the studio to record a full version.
Phuture
emerged from the studio with "Acid Trax," one of the most influential songs in the history of house. Several months after its release, it had spawned literally hundreds of imitators and answer versions; soon the Chicago house scene had become swamped with tracks soaked in the squelchy reverbs of the TB-303. Given the lack of variety in the scene, Jefferson quickly tired of acid-house. Instead of continuing with acid, he recorded an atmospheric slice of house inspired by the original vibe he had experienced at the Music Box back in the early '80s. The track, "Open Your Eyes," took its place alongside contemporary productions by
Larry Heard
, signalled a new feeling in house music, named "deep house" for its level of emotion and organic beauty. Unlike many Chicago house producers, Jefferson managed to make a good living during the late '80s and early '90s, when house music went global almost overnight and the bottom dropped out of Chicago's fraternal club scene. Several Marshall Jefferson productions not recorded under his own name, such as Hercules' "Lost in the Groove,"
Jungle Wonz
's "The Jungle," and
Kevin Irving
's "Ride the Rhythm" all became sizeable club hits. Also, he masterminded the career of the preeminent house vocal group Ten City from 1988 through 1992, and began DJing around Europe after being offered several high-profile spots in 1989. Jefferson spent much of the '90s remixing and DJing, but did record under his own name for the 1997 album Day of the Onion. ~ John Bush
full bio
Selected Discography
x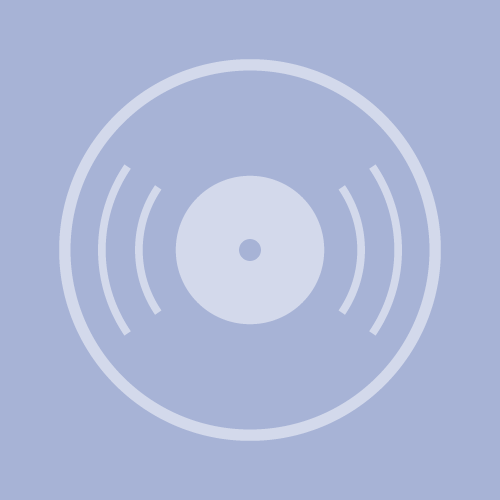 Track List:
Move Your Body (House Of Virus Remix)
x
Track List:
The House Music Anthem (Move Your Body) (House Of Virus Remix Radio Edit) (Single)
Similar Artists