Free personalized radio that
plays the music you love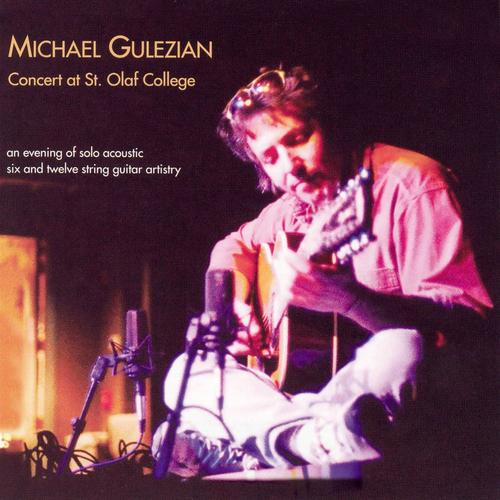 People who also like this
Although not as well known as he deserves to be, Michael Gulezian is a talented folk-rock instrumentalist who comes out of the
John Fahey
/
Leo Kottke
/
Robbie Basho
school of acoustic guitar playing. All of those fellow guitarists influenced the Armenian-American, whose recordings have often had a very spiritual, dreamy, airy quality and sometimes underscore his interest in the traditional modal music of India and the Middle East. Born in 1957, Gulezian was only six when he started playing the acoustic guitar. One of the people who did a lot to encourage Gulezian's interest in many different types of music was his father, an oud player who was well-versed in Armenian and Middle Eastern styles. (The oud is a traditional Arabic lute that has been used all over the Middle East and North Africa for centuries). Growing up in Colorado, Gulezian was exposed to a wide variety of music. He learned a lot about Armenian and Middle Eastern forms from his father, and he also got into everything from rock, folk, soul, and the blues to traditional Indian artists like sitar legend
Ravi Shankar
(another influence). One can hear the influence of ragas and Indian classical music in Gulezian's playing, and one also hears a strong appreciation of acoustic Mississippi country blues legends like
Robert Johnson
,
Son House
, and the
Rev. Gary Davis
.
Gulezian was still a pre-adolescent when he discovered
Fahey
's music; he soon became equally knowledgeable of
Kottke
and
Basho
. And when Gulezian was a high school senior, he met
Basho
at a concert in Pueblo, CO. Gulezian played one of his compositions for
Basho
, who was impressed with both his playing and his writing, and encouraged him to send a demo to
Fahey
's Takoma Records. After hearing Gulezian's work,
Fahey
shared
Basho
's high opinion of him and agreed that he had a lot of potential. In 1979, Gulezian recorded his first LP, Snow, and released it on his own label, Aardvark Records.
Fahey
decided that he wanted to re-release the record on Takoma, but with a few changes. After two tracks were added and three were dropped, most of Snow was reissued by Takoma as Unspoken Intentions in 1979. When Takoma went bankrupt in 1985, Gulezian felt disillusioned with the music industry and decided to take a break from recording and return to college. In 1990, he graduated from the University of Arizona with a degree in marketing. It was also in the early '90s that Gulezian got back to recording and started a new label called Timbreline Music; in 1992, he released Distant Memories & Dreams on Timbreline. That CD was followed by 1994's The Dare of an Angel and 2001's Language of the Flame, both of which are also on Gulezian's Timbreline label. In 2002, Fantasy (which now owns the Takoma catalog) reissued Unspoken Intentions on CD. ~ Alex Henderson
full bio
Selected Discography
Similar Artists
Don't have a Pandora account? Sign up
Already have a Pandora account? Log In