Free personalized radio that
plays the music you love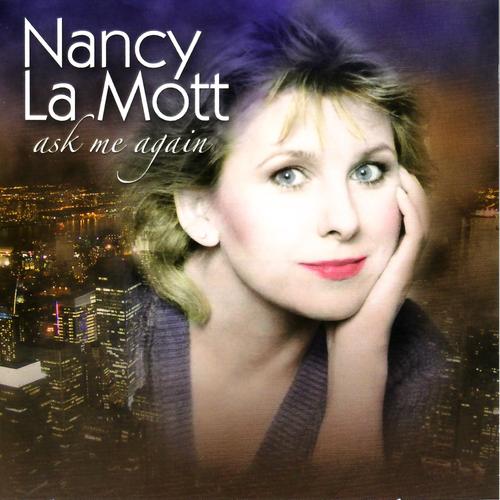 People who also like this
Nancy LaMott was born December 30, 1951, in Midland, MI, or as she termed it, a suburb of the Dow Chemical Corporation. Clearly a gifted musician, she learned music in public schools and started publicly singing with the big jazz dance band of her father, trumpeter Jack LaMott, in 1966 at age 15 while dreaming of a professional career. As a teenager she worked at the local Sears outlet. But in her late teens, Nancy developed Crohn's disease, a serious bowel disorder that often caused her to be hospitalized. Feeling a need to leave Michigan at the age of 19, she and her drummer/brother Brett left for San Francisco, CA. LaMott quickly became a popular cabaret singer, but her continued affliction frequently interrupted regular work. Overwhelming medical bills summarily plagued her, but a loyal friend and fan paid for a plane ticket, and she headed for New York City. The burgeoning cabaret scene in the Big Apple adopted LaMott, and in 1989 she met composer/conductor David Friedman, who offered to produce her recordings, the debut album being Beautiful Baby. A close-knit team developed around her, including pianist/arranger Chris Marlowe.
For several years, LaMott would make a record, and go back into the hospital for intestinal bypass surgery. Finally, her disease became too serious, and she was forced to have an ileostomy. This surgery changed her life, and she finally felt well enough to eat whatever she wanted. Given LaMott's newfound energy, her career took off enough for her to tour. Discovered by famous New York City songwriter and disc jockey Jonathan Schwartz, she received support and promotion that led to radio airplay across the board, and was championed via television appearances with
Regis Philbin
and
Kathie Lee Gifford
. LaMott also sang at the White House twice, and became a favorite of President Bill Clinton and first lady Hillary Rodham Clinton. Some of the prominent musicians who accompanied her included
Jay Leonhart
, Mike Migliore, Glenn Drewes, Ken Sebesky, Rick Jensen, Bruce Samuels, John Redsecker, and the Angeles Quartet. In March of 1995, she was diagnosed with uterine cancer, and chose to battle the disease with hormone therapy as opposed to surgery. She completed the album Listen to My Heart with a full orchestra directed by
Peter Matz
. Just after her diagnosis, Nancy was in San Francisco doing an AIDS benefit when she was introduced to actor Peter Zapp. They quickly fell in love and began a bicoastal romance. That summer, LaMott was told that the hormone therapy had not worked and that she needed to have a hysterectomy. She had the surgery and was told that the cancer had spread slightly and that she would need chemotherapy.
During this period, she kept performing, doing a sold-out week at Tavern on the Green and fulfilling concert dates around the country. Then she would have a chemo treatment, but the cancer prevailed. A few days after her last concert performances and an appearance on the nighttime television talk show hosted by Charles Grodin, LaMott was rushed to the hospital and her shocked friends and family were told that she had just a couple of days to live. In the last hour of her life, Nancy LaMott was married in a bedside wedding ceremony at St. Luke's-Roosevelt Hospital Center in New York City to Peter Zapp, and then passed away at age 43 on December 13, 1995. A decade later, family and estate issues were resolved, resulting in the reissue of her six albums, including Come Rain or Come Shine -- The Songs of Johnny Mercer and What's Good About Goodbye?, as well as a video of live performances and interviews. ~ Michael G. Nastos
full bio
Selected Discography
Similar Artists
Don't have a Pandora account? Sign up
Already have a Pandora account? Log In