Free personalized radio that
plays the music you love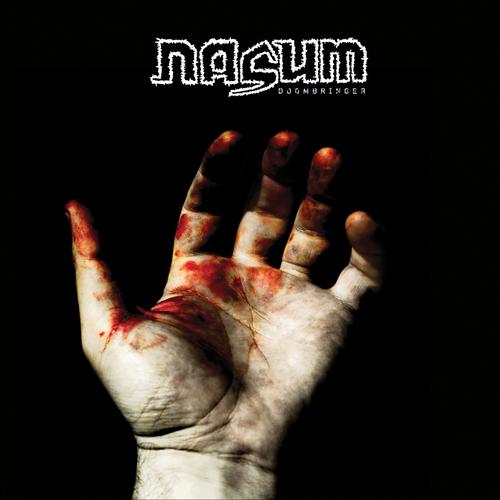 People who also like this
Nasum, a Swedish grindcore band formed in 1992 by Necrony members Anders Jakobson (guitar) and Rickard Alriksson (drums and vocals), would develop into one of that country's premier metal acts, but would be felled tragically by the events of the December 2004 tsunami that brought mass destruction to Thailand, ending the life of (eventual) vocalist and beloved member Mieszko Talarczyk. The original idea was to create a more pure
Napalm Death
-style grindcore act, based less on theatrics and gore and more on a straight-ahead political message, and although the band sort of let that concept fall to the wayside at the outset, the label that handled parent band Necrony offered Nasum a slot on a split EP. With the idea of recording for an actual release as motivation, Nasum took on a new member in guitarist Talarczyk and recorded six tracks, which would end up on the Blind World split EP, with the band Agathocles making up the remainder. A handful of compilation appearances followed, as well as a few more split 7" appearances, which led to Nasum securing a deal to record an MCD (mini compact disc) of their own with Poserlsaughter Records in 1995.
With the release of the MCD ready to roll, label Poserslaughter scored Nasum a gig in Germany, but founder and drummer Alriksson balked at the notion of live performance, and called it a day. Jakobson would eventually move into the vacant drummer's position, and Talarczyk would take on vocal duties in addition to guitar in response to the sudden roster change. More recording -- for EPs, splits, and compilations -- followed over 1996 and 1997, and in 1998 Nasum released their first full-length album, Inhale/Exhale, on Relapse, an American label that had fallen in love with the band's sound after hearing Nasum's recent recordings. With momentum and popularity on the rise and an ever increasing performance schedule, Nasum opted to move past the days of the duo and added full-time bassist Jesper Liveröd (from
Burst
) in late 1998. The band finished up the millennium appearing at the Milwaukee Metal Fest as well as entering the studio to work on album number two. In April of 2000, Human 2.0 was released, and the band spent the lion's share of the next two-plus years touring and performing in support of the work, including a stop in Japan. Released in 2003, Helvete, which featured the talents of
Napalm Death
's Shane Embury, was well received, and led to even more high-profile appearances, especially on the European festival circuit. During the development of Helvete, Nasum added second guitarist Urban Skytt and bassist Jon Lindqvist, who took the place of departing member Liveröd. In 2004, Nasum unveiled album number four, Shift, and followed the release with further touring.
Plans for the new year were being laid out -- including new recordings and tours -- as the year wound down, and with a break in the action, vocalist and guitarist Talarczyk decided on a Thai vacation to celebrate his 30th birthday. After the tsunami hit that country -- a result from a massive earthquake in the Indian Ocean -- Talarczyk was listed as missing. Fearing the worst, the band decided to end Nasum, and on February 17, 2005, Talarczyk's death was officially confirmed. To celebrate and honor the work of Talarczyk and Nasum, a two-disc compilation of all of the band's non-album work was made available in 2006, entitled Grind Finale. A live album featuring a 2004 show from Osaka, entitled Doombringer, was released in early 2008. The remaining members of Nasum either went back to their parent bands or began work on new projects. ~ Chris True
full bio
Selected Discography
Similar Artists
Don't have a Pandora account? Sign up
Already have a Pandora account? Log In