It's easier than ever to shape your station.
Shape Your Station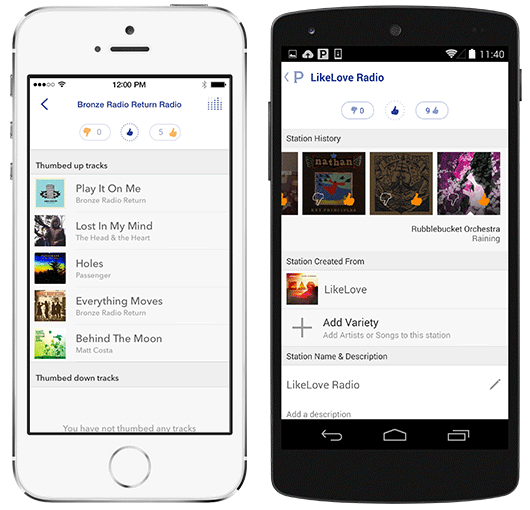 The Thumb History for all of your favorite stations is at your fingertips.
What was that song? Browse your Session History to give that awesome track a thumbs-up.
Add Variety or rename your station to make it uniquely yours.
Make the Music Yours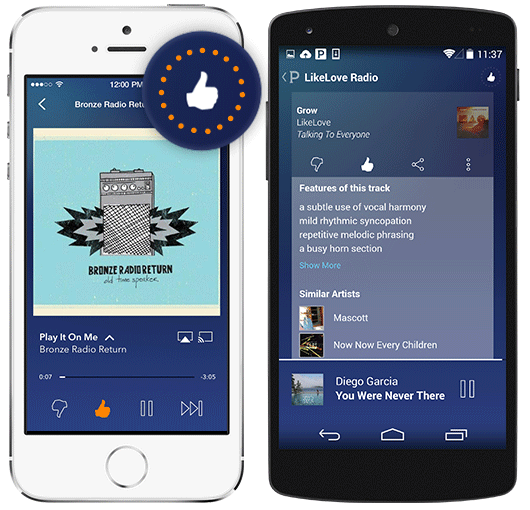 Easily access your Thumb History or Add Variety by tapping the Personalization Icon.
Accidentally thumbed a song? Un-Thumb by simply tapping the thumb again.
Need a break from a particular track? Tap the triple dot menu icon to tell us "I'm Tired of this Track".
New Mini-Player to control your music while you browse your track history.
Listen Your Way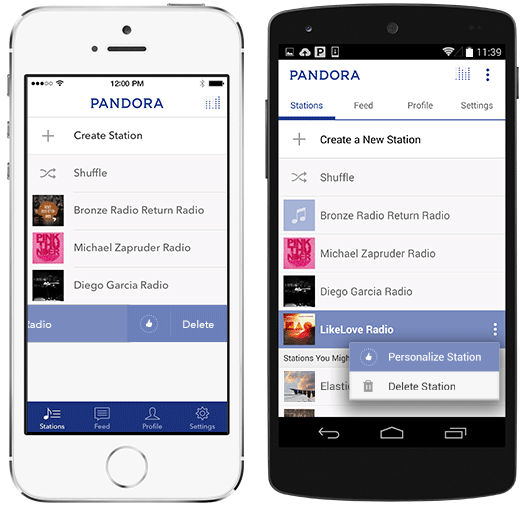 Want to wake up or fall asleep to your favorite music? The Alarm Clock and Sleep Timer are now under Settings.
Delete a station or tap the Personalization Icon to shape your station.
Shuffle your favorite stations.
Now Playing. You.