Free personalized radio that
plays the music you love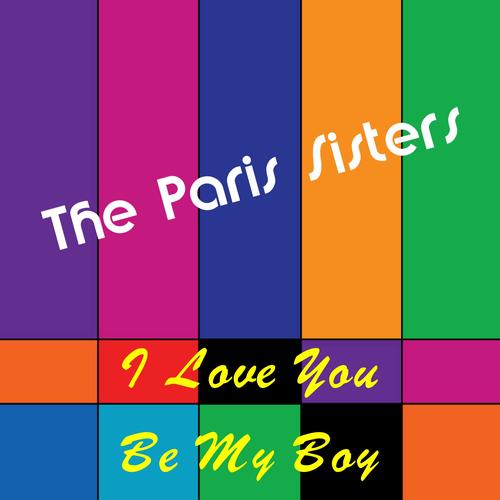 People who also like this
The Paris Sisters bridged the gap separating the traditional vocal pop of the post-World War II era from the equally generation-defining girl group sound that emerged in the wake of rock & roll. By the 1961 release of their
Phil Spector
-produced breakthrough "I Love How You Love Me," the siblings were already longtime veterans of the music business. Albeth (the oldest), Sherrell (the middle child), and Priscilla Paris (the baby) were born and raised in San Francisco. Their mother, Faye, was the quintessential stage parent, a former opera singer who continued her career vicariously through her children. The Paris Sisters got their start singing and dancing at local Air Force showcases, and circa 1953 they made their recorded debut with a pair of singles for the tiny Cavalier label: "The Bully, Bully Man" (a tie-in with local radio personality Red Blanchard) and the seasonal effort "Christmas in My Home Town." In 1954, their mother engineered a backstage visit during an
Andrews Sisters
performance at the Warfield Theater, and the trio was so impressed by the Paris siblings' uncanny imitations of their hits that they were invited on-stage for encore performances of the canteen classics "Rum and Coca Cola" and "Beer Barrel Polka." An MCA Records executive in the audience signed the Paris Sisters to the label's Decca imprint immediately thereafter, and the single "Ooh La La" appeared by year's end.
Despite the snowballing popularity of rock & roll, the Paris Sisters' early Decca efforts adhered to the increasingly old-fashioned vocal harmony approach popularized by
the Andrews Sisters
and
the McGuire Sisters
. As a result, singles like 1955's "Huckleberry Pie," "Give Me a Band and My Baby" (a collaboration with crooner
Bing Crosby
's son Gary), and "Truly" earned little notice from radio programmers. Although their records fared poorly, the Paris Sisters toured relentlessly, appearing at county fairs, USO showcases, and even in Las Vegas, casino performances made possible with the aid of falsified birth certificates, makeup, and padded bras. After their seventh Decca single, 1956's "Daughter, Daughter," the label terminated the Paris Sisters' contract, and the siblings signed with Imperial to release 1957's "Old Enough to Cry," quickly followed by "My Original Love." Imperial opted to cut its losses then and there, and the Paris girls did not make another record for four years. When they finally resurfaced on Lester Sill's fledgling Gregmark label in 1961, the impresario insisted on a top-to-bottom overhaul of their approach, tapping up-and-coming producer
Phil Spector
to shepherd the transformation.
Spector
relegated Albeth and Sherrell to the background, and while he turned the spotlight on Priscilla, he insisted she dial back her powerful voice to a dusky whisper.
While the Paris Sisters' Gregmark debut, "Be My Boy," earned little notice, the follow-up, "I Love How You Love Me," cracked the U.S. Top Five, galvanized by Priscilla's intimate lead turn and
Spector
's atypically restrained production. After the 1962 singles "He Knows I Love Him Too Much" and "What Am I to Do" also generated positive response at radio and retail,
Spector
began work on a Paris Sisters LP, but as production costs began to skyrocket, Sill attempted to exert control of the project. Their skirmish ended disastrously when, according to Sill, one of his assistants accidentally discarded the master tapes, although rumors persist of a far more nefarious outcome. Either way the Paris Sisters suffered the most damage, and while their relationship with Sill disintegrated under the threat of litigation, the siblings did not make another record until 1964, signing with MGM to cut a cover of the
Bobby Darin
smash "Dream Lover" overseen by
Spector
's erstwhile arranger
Jack Nitzsche
. After a pair of singles for Mercury, "When I Fall in Love" and "Always Waitin'," the Paris Sisters recorded the 1966 Unifilms LP Sing from "The Glass House", a soundtrack LP to a failed television series. That same year they signed to Reprise, which paired them with
Nitzsche
and production partner
Jimmy Bowen
-- though a commercial failure, the Paris Sisters' 1967 Reprise LP Everything Under the Sun!!! remains an unsung classic of the waning girl group era, featuring several original songs written by Priscilla herself.
Not surprisingly, Priscilla released her debut solo single, "He Noticed Me," on the York label shortly after Everything Under the Sun!!! belly-flopped. The solo LP Priscilla Sings Herself soon followed, and she closed out 1967 with Priscilla Sings Billy, a tribute to jazz immortal
Billie Holiday
. The Paris Sisters reunited the following year to release "Stark Naked Clown" on the GNP Crescendo imprint. "Golden Days," a 1968 one-off for Capitol, proved to be the siblings' swan song. While Albeth gradually moved behind the scenes into television production and public relations work, Sherrell formed her own group, Sherrell Paris & the Now People, touring nightclubs for several years before joining the staff of Mark Goodman-Bill Todman Productions and spending more than two decades as the personal assistant of The Price Is Right host Bob Barker. Priscilla eventually relocated to London before settling in Paris, France, where she lived for a quarter century. After a 1978 solo LP, Love Is..., she suffered an accident resulting in partial facial paralysis, effectively ending her music career for a number of years. By the 1990s Priscilla was again playing the occasional Parisian club date, and in the spring of 2002 she returned to the U.S. for a proposed Paris Sisters reunion concert. Sadly, the show was aborted after the 18-hour flight left her too exhausted to perform. Priscilla died on March 5, 2004, from injuries suffered in a fall at her home. She was 59. ~ Jason Ankeny
full bio
Selected Discography
x
Track List:
I Love How You Love Me / All Through The Night (Single)
Similar Artists
Don't have a Pandora account? Sign up
Already have a Pandora account? Log In