Free personalized radio that
plays the music you love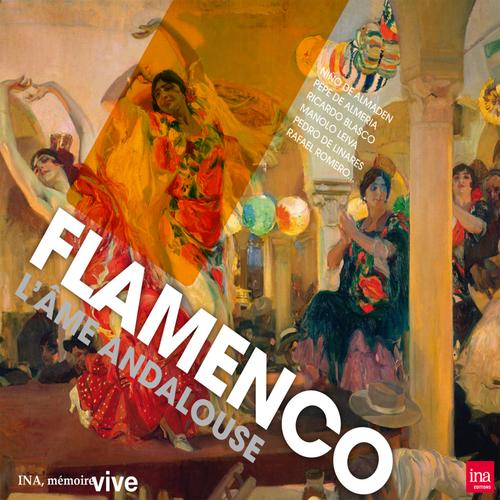 People who also like this
The father of musique concrète, French composer Pierre Schaeffer was among the most visionary artists of the postwar era; through the creation of abstract sound mosaics divorced from conventional musical theory, he pioneered a sonic revolution which continues to resonate across the contemporary cultural landscape, most deeply in the grooves of hip-hop and electronica. Born in 1910, Schaeffer was not a trained musician or composer, but was instead working as a radio engineer when he founded the RTF electronic studio in 1944 to begin his first experiments in what would ultimately be dubbed "musique concrète." Working with found fragments of sound -- both musical and environmental in origin -- he assembled his first tape-machine pieces, collages of noise manipulated through changes in pitch, duration and amplitude; the end result heralded a radical new interpretation of musical form and perception.
In October 1948, Schaeffer broadcast his first public piece, Etude aux Chemins de Fer, over French radio airwaves; although the public reaction ranged from comic disbelief to genuine outrage, many composers and performers were intrigued, among them
Pierre Henry
, who in 1949 joined the RTF staff, as well as future collaborators
Luc Ferrari
and
Iannis Xenakis
. (Olivier Messiaen was also a guest, bringing with him students Karlheinz Stockhausen and
Pierre Boulez
.) Schaeffer forged on, in 1948 completing Etude Pathetique, which in its frenetic mix of sampled voices anticipated the emergence of hip-hop scratching techniques by over a generation; by 1949's Suite pour 14 Instruments, he had turned to neo-classical textures, distorted virtually beyond recognition. In 1950, Schaeffer and
Henry
collaborated on Symphonie pour un homme seul, a 12-movement work employing the sounds of the human body.
Working with the classically-trained
Henry
on subsequent pieces including Variations Sur une Flute Mexicaine and Orphee 51 clearly informed Schaeffer's later projects, as he soon adopted a more accessible musical approach. Together, the two men also co-founded the Groupe de Musique Concrète in 1951; later rechristened the Groupe de Recherches Musicales, or GRM, their studio became the launching pad behind some of the most crucial electronic music compositions of the era, among them Edgard Varèse's Deserts. However, by the end of the decade most of the GRM's members grew increasingly disenchanted with the painstaking efforts required to construct pieces from vinyl records and magnetic tape; after later, tightly-constructed works like 1958's Etude aux Sons Animes and the next year's Etudes aux Objets, even Schaeffer himself announced his retirement from music in 1960.
Leaving the GRM in the hands of Francois Bayle, some months later Schaeffer founded the research center of the Office of French Television Broadcasting, serving as its director from 1960 to 1975; in 1967, he also published an essay titled "Musique Concrète: What Do I Know?" which largely dismissed the principles behind his groundbreaking work, concluding that what music now needed was "searchers," not "auteurs." In later years, Schaeffer did explore areas of psycho-acoustic research which he dubbed Traite de Objets Musicaux (TOM); these experiments yielded one final piece, the 11-minute Le Triedre Fertile. He also hit the lecture circuit and agreed to produce radio presentations. Pierre Schaeffer died in Aix-en-Provence on August 19, 1995. ~ Jason Ankeny
full bio
Selected Discography
x

Track List:
L'Âme andalouse
Similar Artists
Don't have a Pandora account? Sign up
Already have a Pandora account? Log In