Free personalized radio that
plays the music you love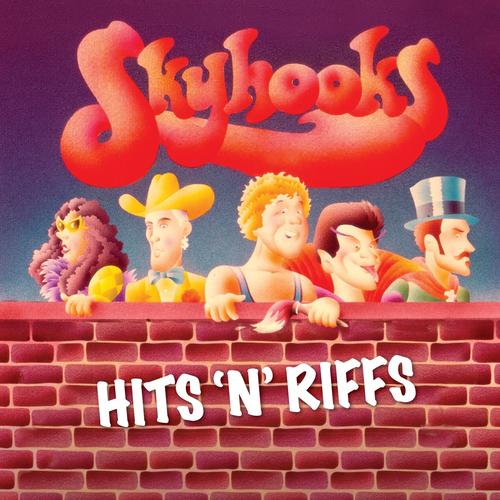 People who also like this
In the mid-'70s, the Skyhooks shook and shaped Australian rock almost as much as
the Beatles
and
Elvis Presley
.
The glitter rock period of music did not sit well with Australian music, which is steeped in singers and bands having to be able to cut it in front of an audience. In the '70s, no self-respecting new Australian band would dare stand in front of an audience in make-up, glitter, and stacked heels and hope to be taken seriously. Melbourne's Skyhooks decided to parody that side of music rather than follow it. They dressed in an assortment of costumes, but what they wore had nothing to do with the music they performed, which was pure sex, drugs, and rock & roll, in songs that spoke about the world around them as it a was, right down to the names of the streets and suburbs the band and their audience came from. The songs, written by bassist Greg Macainsh, spoke louder than the costumes. Instead of being the intended parody the costumes only helped to separate Skyhooks from everything else happening in world and Australian rock.
The group's first audiences were the intelligentsia at Melbourne University. They were adopted by the suburban punks. The band was as exciting as the songs were clever. Skyhooks' popularity spread like a fever around the nation in February 1975 when their first album, Living in the Seventies, had spent an unprecedented 16 weeks at number one, accompanied by a number one single, "Horror Movie," about watching the news on television. They re-entered the studio to record July 1975's Ego Is Not a Dirty World album, and spent another 11 weeks at number one. With two of the biggest-selling Australian albums of all time to their credit, the band put everything into the most elaborate stage settings Australia had ever seen. It seemed there was no stopping this phenomenon.
Inevitably, Skyhooks took their music to America, where critics took one look at guitarist Red Symons' Japanese make-up and extended tongue and dismissed the band as a copy of the just-arrived
Kiss
, worlds away from the truth. Skyhooks came back to Australia with an American-recorded third album, Straight in a Gay Gay World, the title some kind of commentary on their experience. By now, Skyhooks had accumulated seven platinum records and sold two million dollars worth of albums. Enigmatic lead singer Graeme "Shirley" Strachan started releasing solo pop-oriented singles, guitarist Symons was forced out, and the band dropped its theatrics for a more straight-ahead approach. The "new" Skyhooks got off to a roaring start in March 1978 with the powerful "Women in Uniform" the Top Ten lead single from the fourth album, Guilty Until Proven Insane. "Women in Uniform" was later covered by British heavy metal band
Iron Maiden
.
In June ,1978, singer Strachan left for a career in radio and television and was replaced for one album by Tony Williams. When February 1980's Hot for the Orient album failed to chart, the band called it a day, and died as spectacularly as they lived, taking out a full page ad in the music press which said "Why don't you all get fu**ed." The classic lineup has reunited on a couple of occasions for tours, and there was an attempt to record another album, which was scrapped, apart from an October 1990 single "Jukebox in Siberia," which took the band back to number one for the second time in 15 years. Songwriter Greg Macainsh never felt the need to find another vehicle for his music. Nevertheless, the Skyhooks found themselves back in the Australian music charts when interest in the band was renewed following the tragic death of Graeme "Shirley" Strachan. The singer perished in a helicopter crash on August 29, 2001, and within two weeks Skyhooks: The Collection was back in the Top 100. ~ Ed Nimmervoll
full bio
Selected Discography
Similar Artists
Don't have a Pandora account? Sign up
Already have a Pandora account? Log In