Free personalized radio that
plays the music you love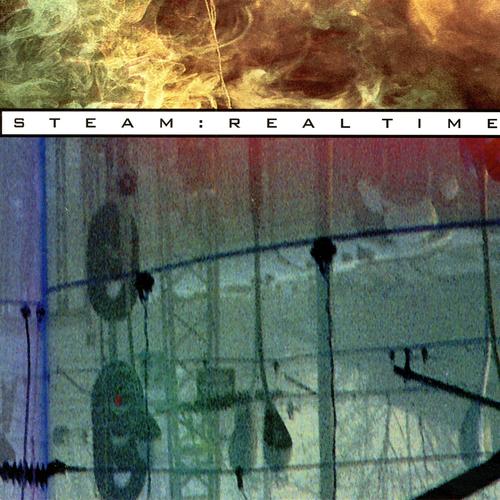 People who also like this
Considering that they only charted one hit record and that they scarcely even existed, the background of the group Steam is amazingly complex. Their story actually begins in Bridgeport, CT, in 1960-1961, with a group called the Chateaus, who cut a handful of unsuccessful records for Coral and Warner Bros. before breaking up. Cut to the end of the 1960s: Paul Leka, their pianist, by then was a producer and songwriter, co-authoring "Falling Sugar" by
the Palace Guard
in 1966, producing "Green Tambourine" by
the Lemon Pipers
in 1968, and also producing sides by
the Left Banke
, and was working for Mercury Records in 1969. His former Chateaus bandmate Gary DeCarlo arranged to cut four solo sides for Mercury with Leka producing, but DeCarlo's songs so impressed the label that it wanted to issue all four as A-sides, which meant that they needed an additional B-side in a hurry for the first single.
It happened that the night they were cutting what was supposed to be a throwaway, their fellow Chateaus member Dale Frashuer was present and he suggested they cut a song they'd performed eight years previously called "Kiss Him Goodbye," which the three of them had written in 1961. It was Leka's idea to put a chorus into the number, which, at the piano, in the absence of a lyric, became "na na na na, na na na na." Then fate really took a hand when the management at Mercury Records heard the throwaway side and determined that it should be the single. The three musicians, especially DeCarlo, were outraged and they refused to put their names on the record, though they did claim the songwriting credit, which proved to be a shrewd move. "Na Na Hey Hey Kiss Him Goodbye," released late in 1969, rose to number one on the charts that December and sold more than a million copies in America alone. In place of their names, the trio okayed it going out under the name Steam.
Suddenly, with a number one single to its credit, however, there were demands for Steam to perform, make appearances on television, and do all the other things that were usually done by groups to support a hit record -- except that there was no group. Leka put together a band, consisting of Jay Babina and Tom Zuke on guitar, Mike Daniels on bass, Hank Schorz at the keyboards, Ray Corriea on drums, and Bill Steer (no, not the same one who was in
Napalm Death
) handling the lead vocals. All came from Leka's hometown of Bridgeport, CT, and toured behind the single during 1970. A self-titled Steam album was cut at Mercury and a handful of follow-up singles appeared, only one of which ("I've Gotta Make You Love Me") ever charted, just missing the Top 40 in 1970.
Meanwhile, Gary DeCarlo's preferred songs, issued credited to Garrett Scott, were all duly issued and vanished without a trace. Paul Leka went on to work with Jimmy Spheeris,
Harry Chapin
,
Gloria Gaynor
, and
REO Speedwagon
as a producer, and played on records by
Lori Lieberman
, among many others. "Na Na Hey Hey Kiss Him Goodbye" never did disappear -- quite the contrary, it rode the charts for a big chunk of 1970 and then got put into every and any hits anthology that Mercury could release or license, and was quickly accepted as into oldies collections (it qualified as a '60s hit, after all, and offended no one). The song lingered as a favorite of both decades' popular music activities, and then, in the 1980s, became a hit all over again in the hands of megastar British girl group
Bananarama
, who also featured it on their Top Ten LP Deep Sea Skiving. According to performing rights organization BMI, the song is in the elite company of pop/rock compositions that have had at least three million airings on radio. The song has also been the (ex officio) anthem for the Chicago White Sox and is one of those '70s hits that listeners never seem to tire of. ~ Bruce Eder
full bio
Similar Artists
Don't have a Pandora account? Sign up
Already have a Pandora account? Log In