Free personalized radio that
plays the music you love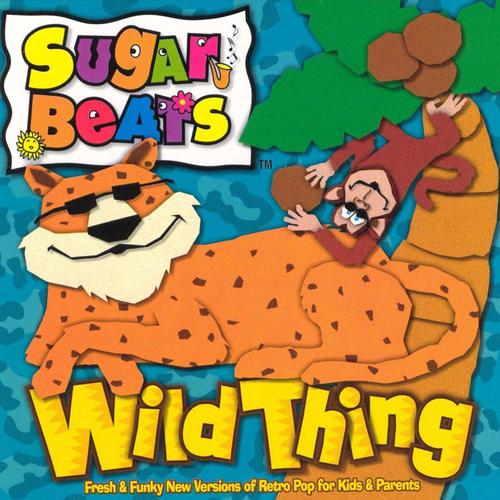 People who also like this
Sherry Goffin Kondor, the lead singer of the Sugar Beats, didn't grow up in the '60s with children's music in her house. Instead, she could count on the private serenades of her parents,
Carole King
and Gerry Goffin. Except for a guest stint at age ten on her mom's Really Rosie soundtrack, Kondor really hadn't been exposed to kids' music at all.
And then she became a mom, and her focus changed. "I knew there was a need for music that I could play in the car," something that parents and kids could listen together. So Kondor reached back into her own childhood, and decided to present those classic pop tunes to a new generation.
The result was Sugar Beats, a group of varying composition who specialized in re-recording classic pop songs for kids. Kondor's husband, Robbie Kondor, signed on as a keyboardist and composer. And Kondor's longtime friend
Lisa Maxwell
, better known as the sax player for Guns N' Roses, signed on as well. The group was rounded out with a small complement of kid backup singers. And, in the early '90s, the Sugar Beats hit the kids' concert circuit.
The group also formed its own label and released three successful albums in the '90s. The first, 21 Really Cool Songs, was released in 1993, and sported such memorable classics as "Everyday People" and "Big Yellow Taxi." It was followed two years later with Everybody Is a Star, a celebration of pop '70s tunes. One of the highlights of the album was a duet with
Carole King
on her own "You've Got a Friend"
Two years after that, the Sugar Beats returned to the '60s sounds with Back to the Beat. Kondor admits that the selections on the album were chosen as she sat in her den in her bathrobe and listened to classic records. The Sugar Beats' unusual selection process worked out, though: the albums have won recognition from Parents Choice and the National Parenting Publications. ~ P.J. Swift
full bio
Similar Artists
Don't have a Pandora account? Sign up
Already have a Pandora account? Log In