Free personalized radio that
plays the music you love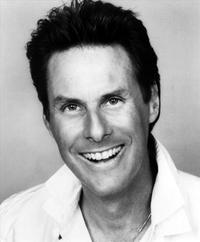 People who also like this
Tim Weisberg is a pop/jazz flautist whose career has carried him across a brace of solo albums and session work with
the Monkees
,
the Carpenters
,
Dave Mason
,
Kim Carnes
, and
David Benoit
, and to collaborations with
Herbie Hancock
. His greatest success, and most familiar role before the public, however, has come from his work with the late
Dan Fogelberg
, in particular their first joint album, Twin Sons of Different Mothers (1978).
Weisberg was born in Hollywood, California in 1943. His musical fate was decreed by a series of life's little accidents. While attending the 7th grade, he wanted to join the junior high school band, figuring on being the drummer, but as the positions were parceled out to students in alphabetical order, the drummer spot (and everything else that was obvious) were spoken for by the time Weisberg got to make his pick, and all that was left were the bassoon and the flute. The latter seemed the easier instrument to learn and to transport, so that became his choice. A combination of a good teacher and some early success in getting a sound out of the instrument that he appreciated sealed the deal, and the fact that Weisberg was more into soul and R&B than the surf music that surrounded him didn't hurt, as soul music was expanding into range out of sounds to rainbow-like dimensions in the mid-'60s, which included the use of the flute; the instrument also became a preferred substitute for his own singing voice, which he has always conceded has great limitations. Initially to master the instrument, however, he concentrated on classical music, and then moved into the more improvisation-friendly fields of jazz and soul, while playing pop music to make money.
By the late '60s, he was well-enough known around Los Angeles to get session work; his earliest credit is on the late-era
Monkees
album The Monkees Present (1969). At that time, the flute wasn't a very common instrument in popular music, and it was mostly known around the edges.
Herbie Mann
and
Hubert Laws
were making names for themselves in jazz with a strong crossover appeal, and
Jeremy Steig
was building a cult following on the East Coast with a mix of jazz and rock, while across the Atlantic a fellow named
Ian Anderson
was starting to make some noise with an odd mix of folk, blues, and rock, while Mel Collins of
King Crimson
was starting to gain a cult following for their work. But apart from Ray Thomas of
the Moody Blues
, who were regularly reaching the upper regions of the charts, there wasn't too much awareness of the instrument.
Weisberg got work with players like
Paul Horn
and became visible enough as a session player so that by 1971, he was able to cut his self-titled debut album. Not coincidentally, that record opened up with a rendition of
the Moody Blues
' "Nights in White Satin," a song that had a prominent flute part built into its structure, arranged for jazz/pop ensemble. Signed to A&M Records, where his mellow, smooth jazz sounds were perfectly at home, he quickly began building up a following similar to that of his slightly younger contemporary
Michael Franks
, among college students and more serious high school-age listeners. The early '70s boom in the popularity of the flute, brought about by established virtuosi such as
Jean-Pierre Rampal
and
James Galway
, and younger players such as
Ransom Wilson
, didn't hurt his prospects, while his ever-expanding credits -- which included playing on
the Carpenters
' best-ever album, A Song for You (1972) -- only enhanced his professional reputation. In 1974, Weisberg had appeared on both Don Kirshner's Rock Concert and The Midnight Special, two of network television's top national showcases for pop and rock music. By the middle of the decade, he was working with smooth jazz keyboard star
David Benoit
. The year 1977 saw a lot of new career doors open up for him -- Weisberg's song "A Hard Way to Go" was used in the Oscar-winning
Woody Allen
movie Annie Hall; and he also played on the song "Give Me Some Time," from the album Nether Lands, by
Dan Fogelberg
. That first meeting led to their collaboration on the 1978 album Twin Sons of Different Mothers. The latter record was a concept album that also broke down beautifully into individual songs (in a manner similar to the first two Blood Sweat & Tears albums), and even managed the neat trick of reviving and expanding a great, overlooked song by
the Hollies
("Tell Me to My Face"). The LP went on to become a pop/rock mainstay of the late '70s, parts of it ubiquitous on college and FM radio, as well as yielding the hit single "Power of Gold." The collaboration built gold and later platinum record-level sales. And with Weisberg suddenly a relevant name to several million listeners, A&M issued The Best of Tim Weisberg: Smile! (1979).
Weisberg's collaboration with
Fogelberg
was the biggest seller of his career, but that career was made as television work followed along with more session engagements and solo albums. In 1995, he and
Fogelberg
collaborated once more on an album, No Resemblance Whatsoever, though this record didn't sell as well as its predecessor. Their work together ended acrimoniously, with a lawsuit filed by Weisberg against
Fogelberg
. And at the start of the 21st century, Weisberg was back in the front rank of popular jazz circles when he collaborated with
Herbie Hancock
on Day Dreams (2002). In addition to his jazz and pop work, Weisberg has also recorded with new age artist
David Arkenstone
. ~ Bruce Eder
full bio
Similar Artists
Don't have a Pandora account? Sign up
Already have a Pandora account? Log In