Free personalized radio that
plays the music you love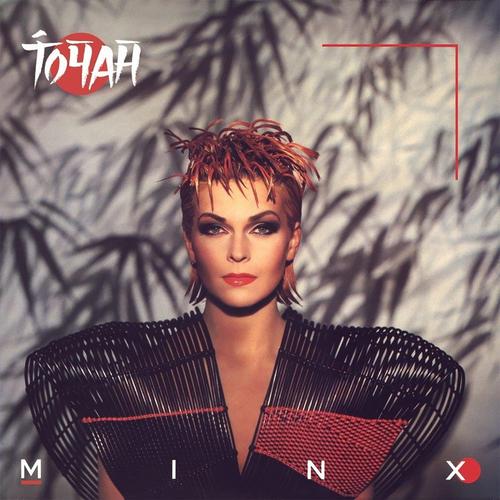 People who also like this
Toyah Ann Willcox was born in Birmingham on May 18, 1958, and trained as an actress at the Old Rep Drama School. She was launched as an anti-establishment figure when she appeared in two cutting-edge films in the late '70s: Jubilee, the punk rock movie directed by Derek Jarmen in which she played a character named Mad, and
the Who
's mod film version of their early-'70s rock opera album Quadrophenia, in which she played the equally bizarrely named character, Monkey. She moved on to front a punk rock band named Toyah, which featured Joel Bogen on guitar, Mark Henry on bass, Steve Bray on drums, Peter Bush on keyboards, and Toyah herself on vocals, cutting a very striking visual image at this time with bright orange hair with pink tips. They signed to the independent label Safari Records (a route that many punk bands in the late '70s took as they found the major record companies reluctant to take chances) and released their debut album, Sheep Farming in Barnet, produced by Steve James and Keith Hale. Originally this was just a six-track EP but was later expanded to a full album release.
Although it was critically acclaimed, the distribution network of Safari Records was not up to the job of getting a record into the charts until they signed a deal with Spartan Records, a specialist distribution company, and Toyah's second album, The Blue Meaning, released in June 1980, did manage to sell enough to reach the Top 40. Still a major breakthrough could not be achieved, and a live album, Toyah Toyah Toyah, was released at the beginning of 1981, recorded at the Lafayette Club in Wolverhampton the previous June and featuring many of the live favorites from the first two albums, including "Victims of the Riddle," "Danced," "Race Through Space," and "Ieya." This performed marginally better, but then Safari released a four-track EP with the umbrella title of Four from Toyah, with the songs "It's a Mystery," "Revelations," "War Boys," and "Angels & Demons." By now the band had a totally new lineup of Phil Spalding, Nigel Glocker, and Adrian Lee, only Joel Bogen remaining from the first three albums and of course Toyah herself.
"It's a Mystery" became a radio favorite early in 1981, and along with the follow-up single, "I Want to Be Free," propelled the band into the Top Ten for the first time. Both singles retained Toyah's sense of punk rock mixed with fun pop, and the video shot for "I Want to Be Free" showed her throwing furniture around a room with total abandonment and destroying a several-tiered wedding cake. 1981 was a hot year for Toyah as the album Anthem, featuring the two big hit singles, was released and became her highest-charting album, reaching number two in the summer and would have topped the album charts were it not for the disco-medley craze of
Stars on 45
sweeping the country at that time. By 1982, she had teamed up with producer Steve Lillywhite, who produced the follow-up album, The Changling, a much darker affair, more goth than punk, and this would be the last time that Toyah ever hit the Top Ten. Later that year, another live album, Warrior Rock: Toyah on Tour, a double album, was released, and early in 1982 she was voted the Best Female Singer at the British Rock and Pop Awards (The Brits). However, her pop career was already on the wane, and even a 1984 release of her greatest hits, confusing also called Toyah Toyah Toyah, the same as an earlier live album on the TV specialist label K Tel, failed to return her to the upper regions of the chart.
Disbanding her group, she signed to a major label, Portrait (a division of CBS), and released the solo album Minx, which contained several cover versions, not usually heard on Toyah albums previously, including a version of
Alice Cooper
's "School's Out." When this too failed to resuscitate her singing career, she turned back to acting and went on to perform in straight dramas on television and theater, including an appearance in the remake of Quatermass, with Sir Lawrence Olivier in The Ebony Tower, and as
Billie Piper
's mother in the 2007 TV drama Secret Diary of a Call Girl. She continued to record and release albums throughout the late '80s and into the 1990s with hardly any sales success at all. In 1986 she married guitarist
Robert Fripp
, formally of
King Crimson
, who joined her on her 1991 album Ophelia's Shadow, and she formed a new band along with her husband called Sunday All Over the World. In the 21st century, she continued to work in all areas of the media, signing up as a presenter on the video channel VH1, providing voices for the children's TV series The Teletubbies, performing at the Nottingham Theatre Royal in the role of Cruella de Vil in 101 Dalmatians, and releasing a new album project, In the Court of the Crimson Queen, in the spring of 2008. ~ Sharon Mawer
full bio
Selected Discography
Similar Artists
Don't have a Pandora account? Sign up
Already have a Pandora account? Log In