Free personalized radio that
plays the music you love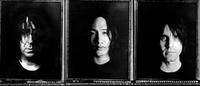 People who also like this
A truly unique band, Violet Burning combined equally rare and diverse qualities to create one of '90s alternative's most spiritually driven, if not quixotic, outfits. Led by singer/guitarist/songwriter Michael Pritzl, Violet Burning went through numerous lineup changes throughout the band's long career. While never signing to a major label, the group managed to sell over 90,000 indie and self-released discs. This underground success was due largely to the Violet Burning's frequent touring (which included many extensive European trips), some aggressive street and Internet marketing, and an intensely spiritual message and performance style. An experienced worship leader, Pritzl and his band started off their performances with ritualistic candle lightings and the burning of enormous amounts of incense, setting a meditative tone for their shows that blended well with their passionate, spiritually themed music. Through their first 12 years of existence, the group never was able to break out beyond the college and Christian radio charts as they straddled the fence between the growing alternative and contemporary Christian markets.
Formed in Orange County by Pritzl in 1989, Violet Burning started off performing a kind of post-punk guitar rock that boasted plenty of noise and punchy rhythmic work, which reflected the musicians' '80s influences:
the Cure
,
U2
, and Echo & the Bunnymen. Shortly after the group came together and began playing shows, they recorded and released their debut, Chosen, on New Breed Records. On this first outing, Pritzl was joined by bassist Kirk Gentry, drummer Lonnie Tubbs, and guitarist Shawn Tubbs. Several different variations of this core lineup appeared on-stage as the band supported Chosen and generated attention around their Long Beach, CA, base. Violet Burning appearances in nearby Hollywood also became minor events despite the band being virtually unknown in L.A. music circles. That changed in 1992 when the outfit's follow-up, Strength, hit the streets. Once again the group relied mostly on their live performances and word of mouth to generate interest in this second disc. Strength, with its superior production and more realized songwriting, was an underground hit, and the group began to receive national and international attention for the first time.
Domo Records provided a much larger distribution avenue for the band's third release, a self-titled offering that set yet another, higher musical and production standard for the group. On Violet Burning, Gentry was replaced on bass by Jason Pickersgill and the guitar-playing Tubbs was also replaced by Jeremy Wood and Jeff Shroeder. When the band hit the road to support the record, Joel Patterson replaced the drumming Tubbs, and bassist Sebastian Monnet replaced the final Tubbs left in the band. During the late '90s, Violet Burning managed to tour with national acts like
Cracker
and
the Nixons
in the States while building a significant European and Christian following. Appearances on MTV Europe and in several high-profile festivals became a mainstay for the band as they spread the word throughout the world. The self-titled disc and 1998's Violet Burning Demonstrates Plastic and Elastic represented a musical shift toward sprawling yet tuneful songwriting and arrangements many likened to
Radiohead
and
the Smashing Pumpkins
.
At the end of the decade, and after a few more lineup changes, it became clear Violet Burning was essentially a solo project for Pritzl in every aspect except for title, and the singer began moving the group's music in a more pronounced religious direction. Both 2000 releases, I'm a Stranger in This Place and Faith and Devotion of a Satellite Heart explore Pritzl's fascination with worship through music in a much more lyrically overt, and somewhat musically constrained, way. However, Pritzl refused to identify himself or his band as a purely Christian outfit. Perhaps this unwillingness to succumb to the tenets of any particular genre might have limited the band's sales potential, but that same dogged self-definition probably also helped build credibility with a small but rabid fan base that valued Violet Burning's honest and credible message. The band released This Is the Moment in 2003, and drop-dead followed three years later. ~ Vincent Jeffries
full bio
Selected Discography
Similar Artists
Don't have a Pandora account? Sign up
Already have a Pandora account? Log In