Free personalized radio that
plays the music you love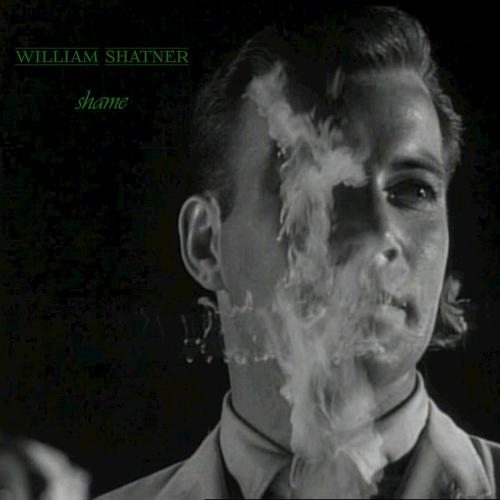 People who also like this
The crew of the Starship Enterprise no longer soars through the galaxy under the command of Captain James T. Kirk, but they continue to inhabit the airwaves on a number of pop and rock recordings. The Vulcan Mr. Spock, aka
Leonard Nimoy
, Lieutenant Uhura, aka
Nichelle Nichols
, and several others from the series' next generation of actors have released albums, and Kirk -- actually his alter ego, William Shatner -- is still commander of the pack. His spoken word recordings of "Lucy in the Sky with Diamonds" and "Mr. Tambourine Man" from The Transformed Man album in 1968 may be considered classic camp, but Shatner's delivery of those and other numbers long remained in the public's consciousness. They helped make him a singing celebrity spokesman in TV commercials three decades later, thanks to the fact that an advertising man in New York had held onto his copy of The Transformed Man all those years.
Shatner's pipes also can be heard on William Shatner Live! (aka Captain of the Starship), a 1977 release from Imperial House Music. Twenty years later, MCA issued Spaced Out! The Best of Leonard Nimoy & William Shatner. The recording combined cuts from Shatner's The Transformed Man with numbers from a pair of
Nimoy
's albums, Two Sides of Leonard Nimoy and Mr. Spock's Music from Outer Space. In addition, beginning in the late '80s, Shatner was featured on the Rhino compilations Golden Throats: The Great Celebrity Sing Off, Golden Throats, Vol. 2: More Celebrity Rock Oddities, and Golden Throats 4: Celebrities Butcher Songs of the Beatles. The trend continued for more than a decade and included an appearance on Celebrities...At Their Worst in 1999.
Not everyone views Shatner's musical performances solely as camp.
Beck
paid tribute to Shatner's cover of
Elton John
's "Rocket Man" in the video he shot for the single "Where It's At." Also, Shatner and
Ben Folds
traded musical favors, with
Folds
collaborating with the former Star Trek captain on the 2004 studio effort Has Been, while the pop star agreed to appear in a TV commercial with the singing Shatner. In 2011, Shatner released the double-disc studio album Seeking Major Tom, featuring a newly recorded version of his classic interpretation of "Rocket Man," and two years later he released a sci-fi prog rock concept album called Ponder the Mystery. On the other hand, if people do see Shatner's performances as campy, they also view him with a degree of respect for daring to let it all hang out, vocal warts and all, and have fun with the music. If Captain Kirk knew how to crack a sexy grin from time to time, then Shatner surely knows how to laugh. He's not afraid to poke fun at himself or the roles he has played. ~ Linda Seida
full bio
Selected Discography
Similar Artists
Don't have a Pandora account? Sign up
Already have a Pandora account? Log In