We created Pandora to put the Music Genome Project directly in your hands
It's a new kind of radio –
stations that play only music you like
Listen to Pandora in your home
Enjoy Pandora in the comfort of any room — or every room —
without the need for a PC to even be turned on.
Featuring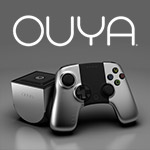 Add the Pandora app to your OUYA console to get your favorite stations on the big screen!
Learn more
OUYA is a new kind of game console for the television that brings together an open development experience – where any creator can publish a game or app to the living room – with an accessible and affordable console at $99.

Appliances

Audio Video Receivers

Blu-ray Players

Home Theater

TV Providers

Streaming Players

Home Audio

Table-Top Radio

TV